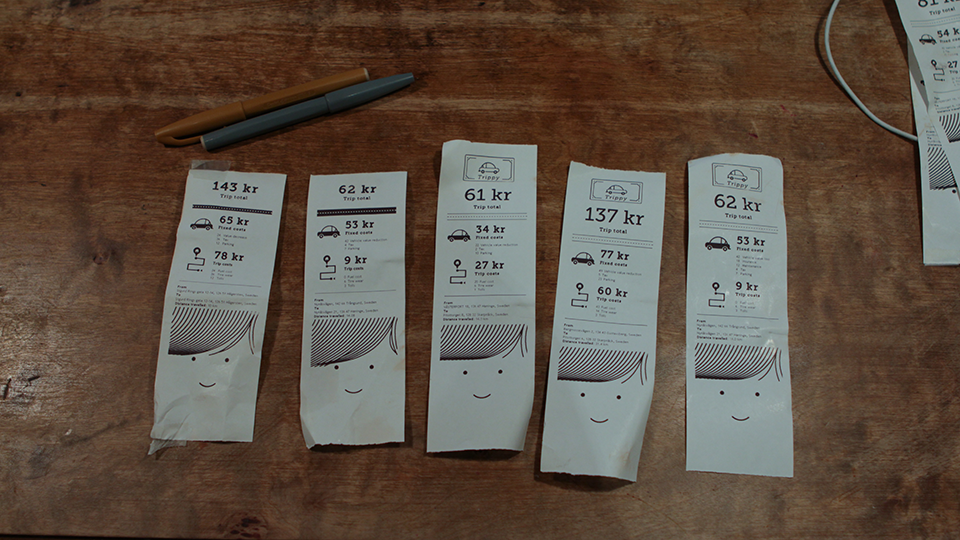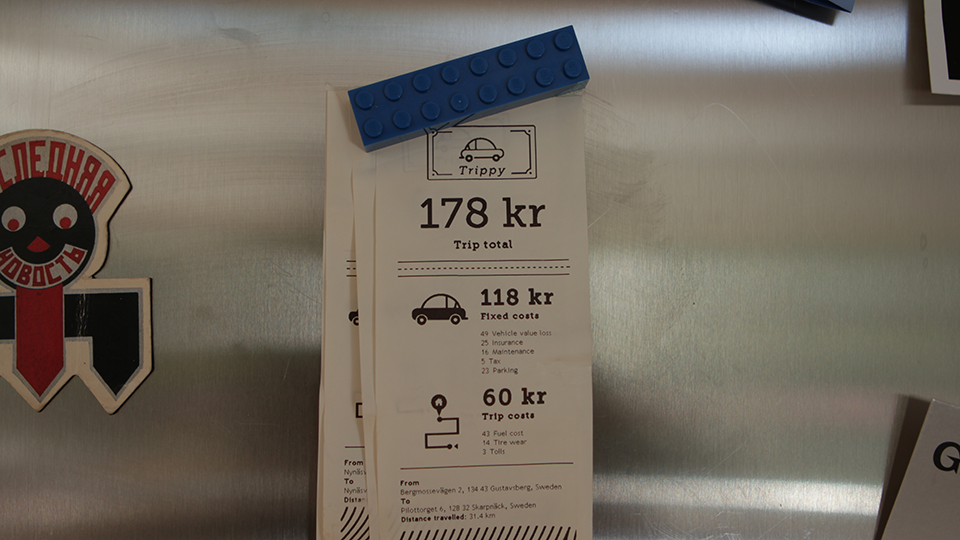 If we have access to more detailed information about our consumption of goods and services, does that help us make better decisions?
This is a question I'm exploring through a series of projects. One of those projects is Trippy. We all know that cars, as they are commonly used, aren't very resource-efficient. Most of the time they are sitting in a garage or parking lot, and you typically have to pour money over them to keep them running. On the other hand, the freedom they give us is unsurpassed. By looking at our own car as a service, can we learn something? Can we more easily compare it to other modes of transport?
Trippy collects data about every trip I make, and calculates the actual cost. Not only how much fuel was spent but also how much it deprecated in value during the trip, how much the insurance cost me and how much the wear on the tyres amounts to. I print this on a taxi-style receipt on my Little Printer to provide a tangible artefact of each journey. The data is collected using the super clever device and service from Automile, tracking the position, distance and fuel use for the car. This is taking advantage of the increasingly connected artefacts around us and is an attempt to make it serve our needs and compensate our shortcomings.
This project was brought to prototype stage in order to learn and understand if it would be helpful and relevant. It is no longer working due to Little Printer's demise. Bless its little electronic soul.
I'm now working on the next step of this series, a yet unnamed service that helps you understand your grocery shopping behaviour better.
Icons used are from The Noun Project; route by Juan Pablo Bravo and car by Murali Krishna. Thanks to Pelle Lindhe for coding assistance.