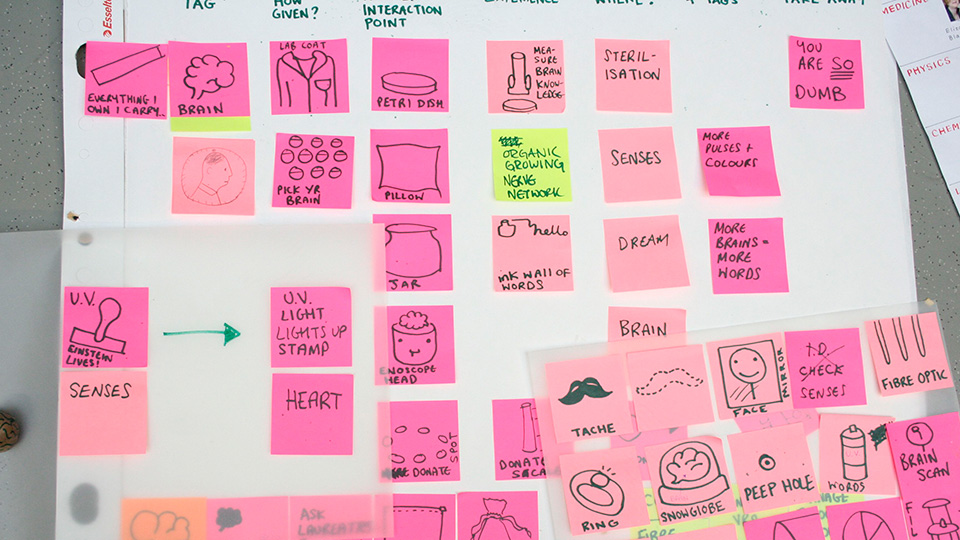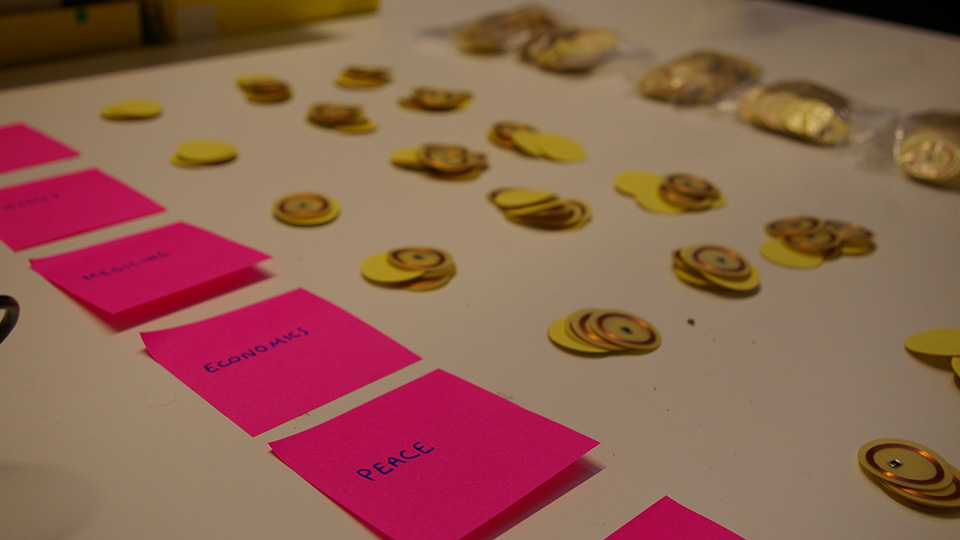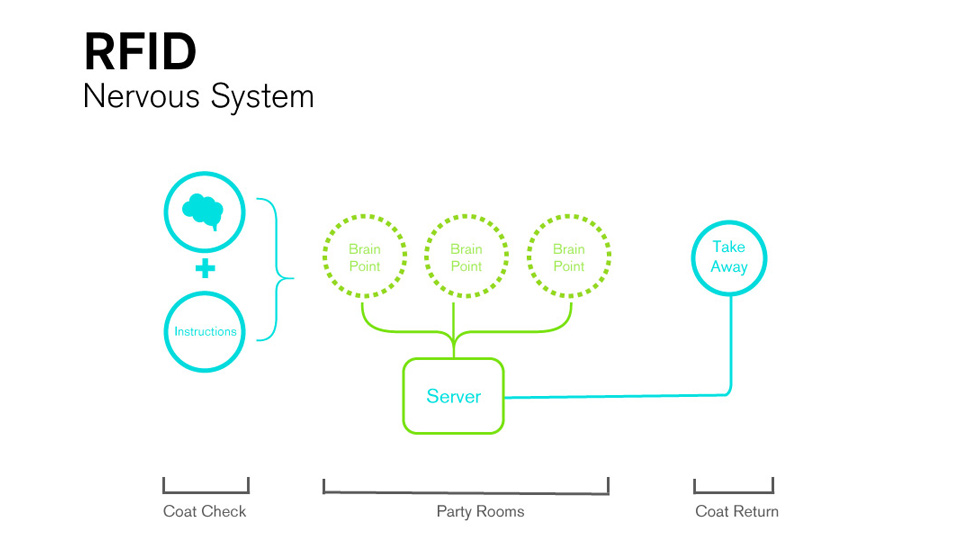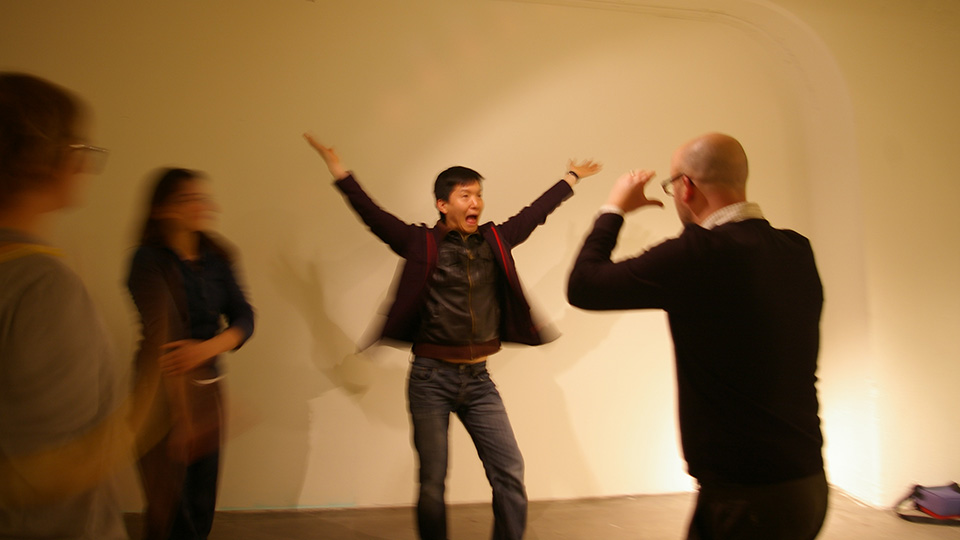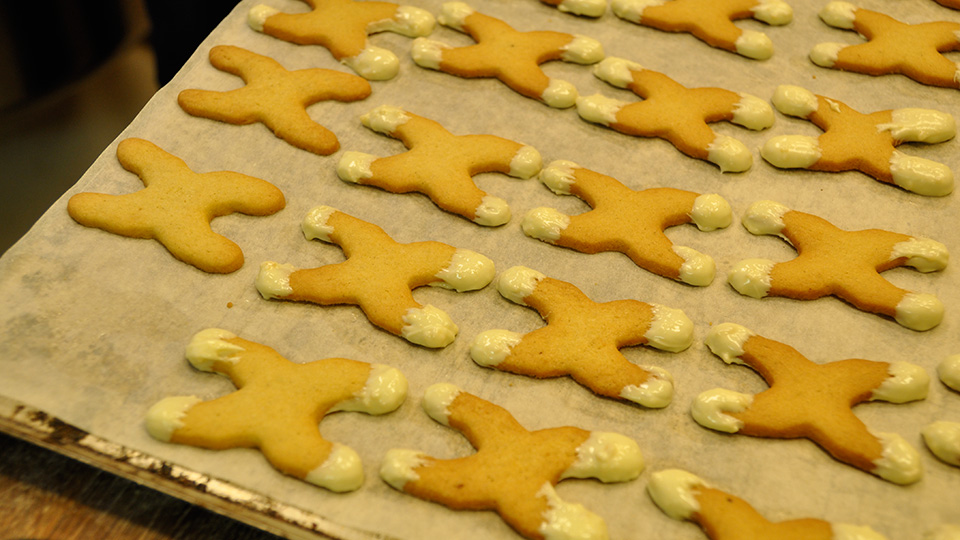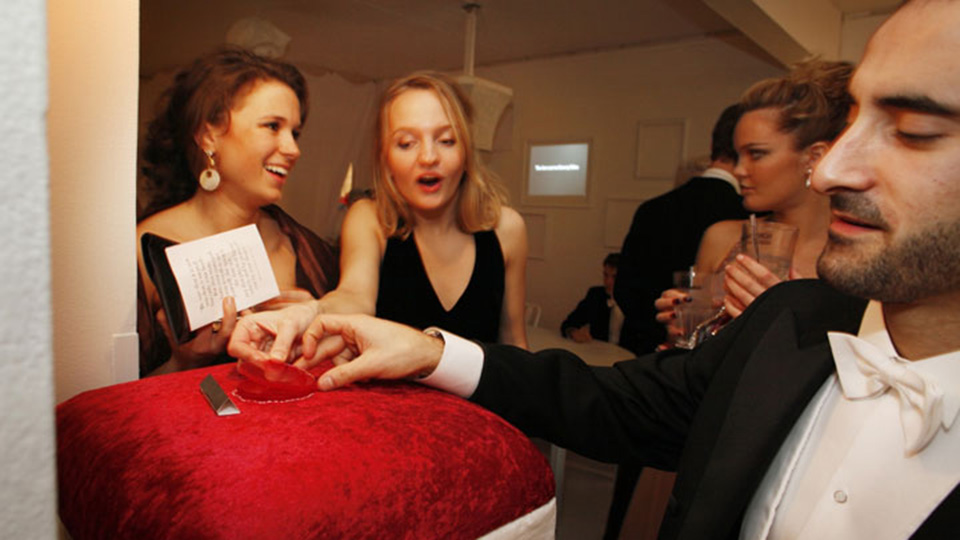 "The Experience Design Group powers your brain"
After the yearly Nobel gala dinner there is an afterparty hosted by students of Stockholm's universities. In late 2009 the Experience Design Group was asked by the organizing committee at Karolinska Institutet to craft an experience to honor the Nobel laureates. We interpreted and re-negotiated the brief, which originally was to make visual portraits of the laureates. After researching the achievements of the laurates, and designing experiences in line with those achievements, we decided to give every attendee at the party a "brain".


The evening's experience started on the buses from the gala dinner to the nightcap, with random guests on every bus bursting out singing "If I only had a brain". This was received differently by guests, leaving them amused, confused and curious as to what might happen once they get to the party. Upon checking their coats, the guests each received their individual brain. This brain could then be charged with knowledge at different stations around the venue. One station contained written quotes projected inside a picture frame on a wall, one was a whispering station and so on. Every time a guest used their brain, a circular projected neural network visualization placed in the ballroom would respond, and as the evening progressed, the neural network would reflect the accumulated activity during the evening.


Another of the experiences were "Telomere cookies"; chromosome-shaped and dipped in differently flavored frostings. They were wrapped in packages and presented on a wall, and when they were removed they revealed what you might look if you were of a different age.


This was done with the Experience Design Group at Konstfack, part time for about 8 weeks. My role was in co-designing the event and helping figure out the RFID solution for the brain stations and the network.